Dealing with an invisible disability? The Canada Revenue Agency wants to make your life easier!  
Nov 08, 2023
By Guillaume Parent,
president of the financial services firm Finandicap and member of the Canadian Revenue Agency's disability advisory committee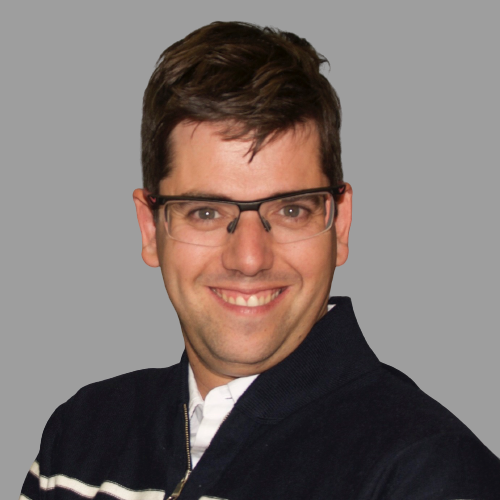 Socially, when we think of a disabled person, we often think of someone who uses a wheelchair or a white cane. At least, to a person who lives with a disability that is obvious, visible. However, for the Government of Canada, which proposes a multitude of measures to financially compensate for the consequences of a serious health problem that lasts more than 12 months, the eligibility criteria seem to be expanding quietly but surely.
This is, in my opinion, one of the causes which would explain the gap that Quebec taxpayers are experiencing in claiming the Tax Credit for Disabled Persons (CIPH). Remember, this credit represents the gateway which gives entitlement to several measures such as the Disabled Child Allowance, the amount for caregivers, the RDSP and a dozen others. Whether the disabled person pays tax or not, the request is worth it.
Hundreds of millions are reserved for Quebecers with disabilities and which return to the state coffers each year!
In fact, there would be, in proportion to the population, approximately half as many Quebecers who would be recognized fiscally disabled by Revenue Canada than in the other provinces, on average. In absolute terms, approximately 143,000 people would be eligible and who would not have made the request via form T2201 or the new online application!
This delay is more significant for certain segments of the population: older people, those with an autism spectrum disorder, severe learning difficulties, mental health problems or type 1 diabetes. Because they are very rare are the health professionals who will, from the outset, have the reflex to assess the eligibility of their patient. You must therefore trust yourself and, yourself, ask your health professional to fill out the form which certifies your disability.
Eligibility for the DTC is not based solely on medical diagnosis. It is based on the impairment resulting from a condition and the effects of that impairment on the patient. Eligibility, however, is not based on the patient's ability to work, perform household chores, or participate in leisure activities.
It's important to spread the word. For some time now, the government, in its T2201 form, has clarified several questions relating to the mental functions necessary for everyday activities. Thus, the work of the health professional will be made easier because he will have to judge his patient's impairment in a set of situations, such as:
• Complete necessary daily tasks
• Perform basic hygiene or personal care activities
• Carry out simple and routine transactions
• Express your basic needs
• Adapt to change
• Go out in the community
• Demonstrate basic impulse control
• Demonstrate awareness of danger and risks to one's safety
• Absorb and extract information in the short term
• Focus on a simple task, no matter the duration
• Make simple daily plans and carry them out
• Directs himself to begin daily tasks
• Choose clothing appropriate to the temperature
• Understand the consequences of your actions and decisions
• Make your own decisions about treatment and well-being
• Recognize the risk of being exploited by others
• Remember basic personal information (date of birth, address)
• Remember simple instructions
• Remember objects that are important to him or in which he has an interest
• Demonstrate an accurate understanding of reality
• Distinguish reality from delusions and hallucinations
• Identify daily problems
• Implement solutions to simple problems
• Demonstrate appropriate emotional reactions to the situation
• Regulate mood to prevent risk of harm to self or others
• Behave appropriately to the situation
• Verbal and non-verbal understanding
• Understand and respond to information or nonverbal cues
• Understand and respond to verbal information
As suggested by the Accessible Canada Act, the federal government is taking steps to move from a medical model of disability to a more social model. As a person with a disability sitting on the advisory committee for disabled people of the Canada Revenue Agency, I encourage them to continue in the same vein by allowing, in particular, social workers registered with their Order to be able to sign form T2201 which gives entitlement to the basket of measures intended for people with disabilities.
About Finandicap
Finandicap is a firm, registered with the Autorité des marches financiers, which has specialized in advising disabled people and their loved ones since 2010. By offering independent brokerage services for investment and insurance products and hiring advisors who live with a disability themselves, it makes his advanced knowledge of programs available, including the generous Registered Disability Savings Plan (RDSP), to more than a thousand families.